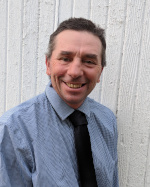 TRUSTEE DOUG LOHMAN: [EMAIL: dlohman@crosbytwp.org] or [PHONE: 513-503-7736]
Doug lives in Crosby Township and has called this area home for his entire life. He and his wife Mary have been married for 29 years and have raised 4 children. For over 26 years, Doug has owned and operated Lohman's Feed Store and Garden Center on New Haven Road. As a member of St. John the Baptist Church, he serves as a member of Parish Council, Finance Committee, and Building and Grounds Committee. He is also a member of the Knights of Columbus.
In Doug's own words, "As a business owner, I enjoy working with all the great people in our local communities. I enjoy living here and want to keep the "rural feel" to our township. I'm not against development; just want it to be practical to the nature of our area. I support a strong Fire Department, and want to maintain a strong police presence for the safety of our community.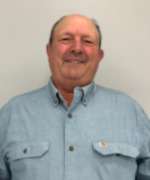 TRUSTEE DENNIS HEYOB: [EMAIL: dheyob@crosbytwp.org] or [PHONE: 513-236-5160]
Dennis was appointed as a Trustee to complete the term of retiring Chris Dole. He was then elected in 2021 to serve his first full term as a Trustee. Dennis has been a Crosby Township resident for over 50 years. He received his Bachelor of Science Degree in Agronomy from Ohio State University. He has been a life-long farmer. Dennis served on the Zoning Appeals and Zoning Commission Boards for a total of 32 years. He has been the President of the Hamilton County Farm Bureau multiple times and a member of various Hamilton County organizations. He is married to his wife, Karen and they have three adult children and six grandchildren. He is looking forward to serving Crosby Township as a Trustee.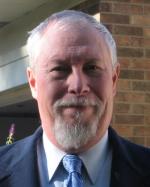 TRUSTEE CHUCK HEIS:
[EMAIL: cheis@crosbytwp.org] or [PHONE: 513-939-4189]
Chuck Heis was elected a Crosby Trustee as of 2021. He previously served as a Trustee in 2016-2019 and Fiscal Officer from 2008-2016. Chuck is a retired CPA with a BBA and MBA from the University of Cincinnati. He has worked over 40 years as a city Income Tax Auditor, Bank Controller, and Internal Bank Auditor among other positions.
Chuck and his wife, Nancy, have a daughter, Jessica. Their son, Adam, was loved but lived a short three months. Their family experienced a tragedy with the loss of their oldest daughter, Allison, in a car accident in February, 2012. Following this tragedy, Allison was able to help five individuals through organ donations. She was a special person and is greatly missed.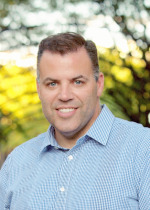 FISCAL OFFICER MATTHEW WALLACE: [EMAIL: mwallace@crosbytwp.org] or [PHONE:

513-404-0125

]
Matthew is a native of Colerain Township. He and his wife Angie were fond of Crosby Township making it their home 5 years ago when their three children became of school age. He loved growing up playing at the Miami Whitewater Park and wanted it to be close for his children as well.
Matthew has been an assistant prosecuting attorney under Joe Deters at the Hamilton County Prosecutor's Office since 2012 and occasionally serves as an adjunct professor at Indiana Wesleyan University. For four years prior to that, he was a law clerk for Judge Ralph "Ted" Winkler in the Hamilton County Court of Common Pleas and attended law school at night at Salmon P. Chase College of Law at Northern Kentucky University. This was following three years as a secondary public school teacher. He graduated from Miami University and Colerain High School. His wife Angie is a civil litigation attorney at Blessing & Wallace Law in Cincinnati.
They are members of Friendship Baptist Church in Colerain where he serves as a deacon, adult Sunday School teacher, and Upward basketball coach. He and Angie are both very involved in the music ministry as well as children's ministries.
The Wallace family loves the outdoors! They also have a horse, a donkey, two alpacas, and fluctuating number of chickens.
In Matthew's words, "We both have sought to be active in the community. Angie is active in a variety of roles in the Crosby Elementary PTA and is always assisting folks with a variety of legal issues. I look forward to serving as fiscal officer so that residents can trust that township finances are in good order with integrity and excellence as the top priority."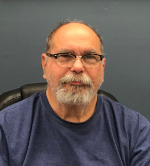 ASSISTANT FISCAL OFFICER BRYAN CARTER: [EMAIL: bcarter@crosbytwp.org] or [PHONE:513-720-8694]
Bryan and his wife Diane are newcomers to Crosby Township. Having recently moved here, they have embraced their new community. Bryan is the new Assistant Fiscal Officer; he brings a wealth of experience to his new position. Bryan retired from the City of Cincinnati in 2017 with almost 33 years of service ending his career as Supervising Accountant. He has two Bachelor's Degrees in Accountancy and Business Administration, and his MBA from Thomas More College. He was also elected as President of Crosby Township Senior's Club. Bryan looks forward to serving the township in his new role.
The Carters have been married for over 33 years and have three adult children along with seven grandchildren, one grandchild in heaven and the newest arrival to be here in June.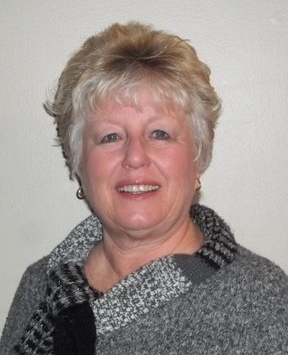 COMMUNITY COORDINATOR BRENDA JACKSON: [EMAIL: bjackson@crosbytwp.org]
Brenda Jackson became the Community Coordinator in the fall of 2014. She has lived in Crosby Township for nearly 40 years. Her life's experiences as a former Southwest Jr. High teacher, Youth Director at College Hill Presbyterian Church, and mission trip ministry coordinator for various churches brings fresh ideas to the township. She hopes to make a positive impact on the community!
Brenda is eager to lead the township events throughout the year with an openness to listen to new ideas and build on the tradition that makes Crosby unique. She is looking forward to the various activities that are in place like Crosby Day at Stricker's Grove, annual Memorial Day Parade, Kringle Chest and more. You can reach her at 513-738-1440 to volunteer to be part of the team that makes Crosby township great!
She is married to Jim. They have two adult children, Mark and Kelly Jackson and their families. Brenda has been a life-long volunteer in her community, church, and various projects to simply, "make life better!"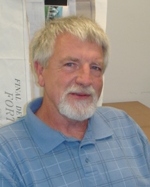 ZONING INSPECTOR RICK ESPEL: [EMAIL: respel@crosbytwp.org] or [PHONE:

513-317-2884

]

Rick Espel has served in the Township as the Zoning Inspector since 2001. His job responsibility is to enforce the regulations that are set forth in the Zoning Resolution. He canvasses the Township on a regular basis and also responds to neighbor complaints concerning zoning violations. The property owner is sent a letter regarding these violations and given a certain amount of time to address them. If the property owner does not resolve the issues, they can be subpoened to Hamilton County Court. Rick is in the office on Monday evenings, but is available on the Township cell phone throughout the week.
Rick graduated in 1974 from the University of Cincinnati with a BBA. He is the owner of Espel Construction. They specialize in finish carpentry on commercial and residential projects in Ohio, Indiana and Kentucky. Rick is also the President of Red Hawk Development, a group of multi-family builders and managers.
Rick is married to Jane and they have three grown children.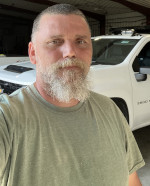 MAINTENANCE SUPERVISOR MIKE MARSH:
[EMAIL:
mmarsh@crosbytwp.org
]
or [
PHONE:office 513-738-2046 or cell 513-987-6660
]
Mike became the Maintenance Supervisor July 2023. His job responsibilities include the oversite of the maintenance department made up of 6 part-time employees.They keep the Township roads clear of debris, snow, and litter. They also repair them when necessary. The department maintains all of the Township's public property including the Senior Center, community parks, cementeries, and fire station. They maintain all equipment and make all repairs to the Township facilities. Mike has lived in Crosby Township since 1982. He is married to Rovena. They have six children and five grandchildren. Mike has over 20 years in the Landscape and Lawncare industry. When he isn't working, he enjoys spending time with his family. He enjoys fishing and other outdoor recreations.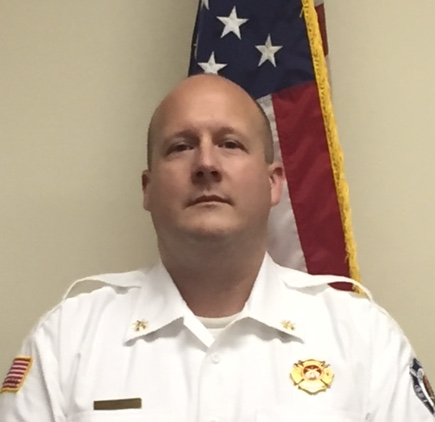 FIRE CHIEF JASON DAVIS: [EMAIL:

chiefdavis@crosbytwp.org

] or [Phone: 513-738-1831]
Jason has been in the fire service since 1994. He grew up on the east side of Hamilton County in Anderson Township. During the mid-90's, he worked with both Green Twp. & Colerain Twp. Fire Departments. Jason is continuing his part-time position at the Colerain Fire Department. In addition, he was a full-time Fire Captain with the Fernald Fire Department from 1999 – 2004. Jason joined Crosby Township In 2005. During his tenure at Crosby Township, Jason has successfully advanced through the promotional ranks from Firefighter to Chief. Jason is also an active member of the Hamilton County Fire Investigation Team and the Greater Cincinnati Region National Fallen Firefighters Foundation. He looks forward to utilizing his training and experience to continue building and maintaining a proactive fire department that serves the residents and visitors of the Crosby Township community.
Jason is married to Cheryl and has three children. He enjoys golf and baseball.