CONTACT INFORMATION:
Melba Guard, President (513) 367-2186
Tony Torres, Vice President
Charles Heis, Treasurer
Shirlee Morgan, Secretary
As written in our Constitution, the purpose of our Society is to encourage the preservation of historic structures and sites; identify, collect, and preserve literary, graphic and artifactual materials significant to prehistoric and historic cultures, schools, churches, businesses, and families of Crosby Township; to increase community awareness and appreciation of this heritage through documentation, educational programs and other public events; and to assist persons interested in this history by making our collected cultural resources available for study.

The Society board is governed by seven members as listed: Melba Guard, President (513 367-2186); Tony Torres, Vice President; Shirlee Morgan, Secretary; Chuck Heis, Treasurer; and three Trustees: Mike Minges, Duane Singleton, and David Roessler. The board meets on the second Thursday, March through December in the Senior Center at 7:00 p.m.
The Society's regular meetings are on the third Thursday, March through December in the Senior Center. The time has been changed from 7:30 PM to 7:00 PM. The general public is invited. The regular meeting consists of a business meeting, a presentation on various topics given by an invited speaker, and refreshments. On occasion the Society goes on field trips to interesting places.
Dues for 2019 are as follows: $10 per individual; $15 per family (in the same household); $100 life membership. 2019 dues are to be paid in March and April. A check for dues should be made out to Crosby Township Historical Society and sent to Chuck Heis, CTHS, 8910 Willey Road, Harrison, Ohio 45030.
Programs for 2019

April 18 Railroad Stations of the Tri-State, Speaker: Ed Creighton, Butler County Historical Society
May 16 Annie Oakley-Living History Presentation, Speaker: Joyce Lovins-Browning
June 20 Cincinnati Memories, Speaker: Jeanne Rolfes, Cincinnati Preservation Assn.
July 18 First Aid-What you Don't Always Know, Speaker: Sara Moore
August 15 Great Parks of Hamilton County Wetlands, etc.
September 19 Annual Picnic at the Log Cabin
October 17 Hiking the Appalachian Trail, Speaker: David Roessler
November 21 Native Americans of the Miami Valley, Speaker: Kathy Creighton, Butler County Historical Society
December 19 Christmas Party and Entertainment
Congratulations on New Baltimore's Bicentennial

This year the hamlet of New Baltimore in Crosby Township will be celebrating their 200th anniversary. Samuel S. Pottenger, a native of Maryland, purchased 602 acres of land in southeastern Crosby Township along the Great Miami River in 1815. He had a portion of it surveyed on February 27, 1819 to establish a town. It was then recorded in the Hamilton County Court House on June 21, 1819. The town was named after the city of Baltimore, Maryland. On April 8 the Crosby Township Trustees issued a proclamation to commemorate this milestone. It was presented to the Crosby Township Historical Society and will be on display in the Society's glass case at the Senior Center along with New Haven's Bicentennial Proclamation that was presented last year. The township has also purchased signs that have been placed along the roads recognizing the Bicentennial town. We thank the township trustees for their participation in remembering significant events in the township's history.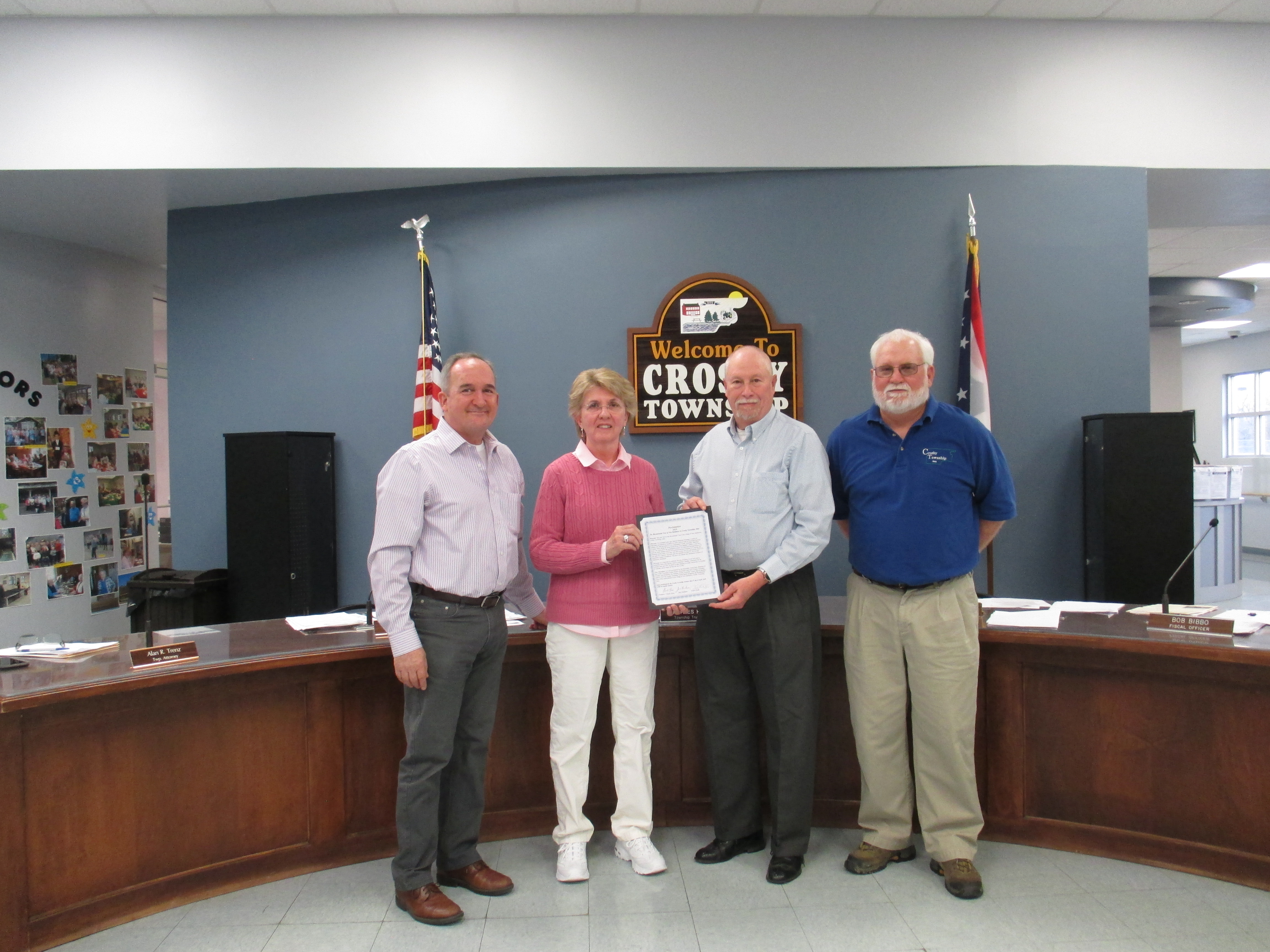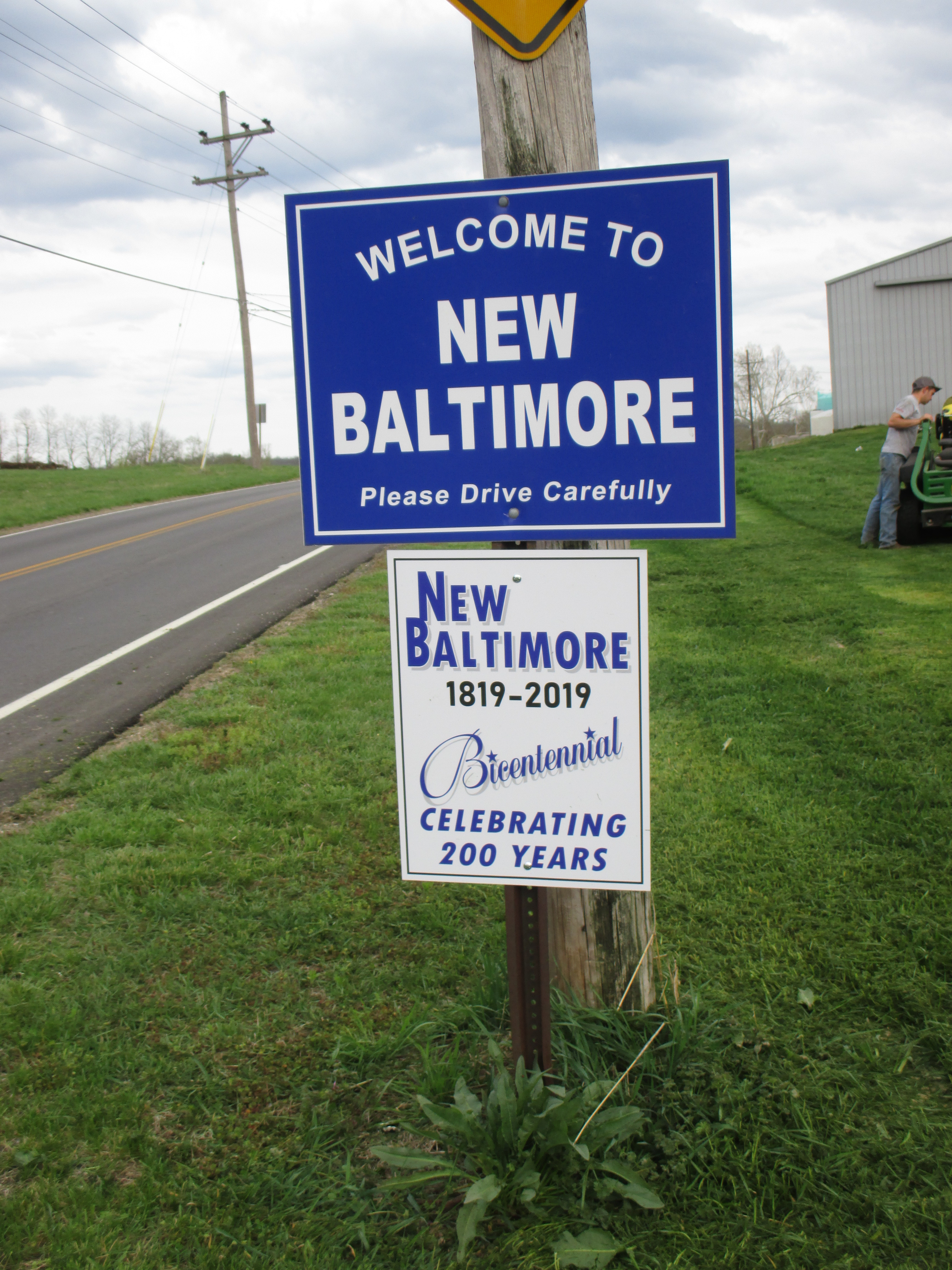 Crosby Township History Book Reprint

Issues of the Memorial Edition of Stanley McClure's History of Crosby Township are no longer available. The Society's Board has decided to cleanup the master copy, including photos, before reprinting more to sell. If you have any copies of photos that are in the book or know of anyone who has some that can be scanned and returned, please contact Melba Guard, 367-2186
March Meeting Show 'n Tell


The new year of meetings started with an interesting night of Show 'n Tell. Members brought items of interest to share. Can you guess what the items are in the photos?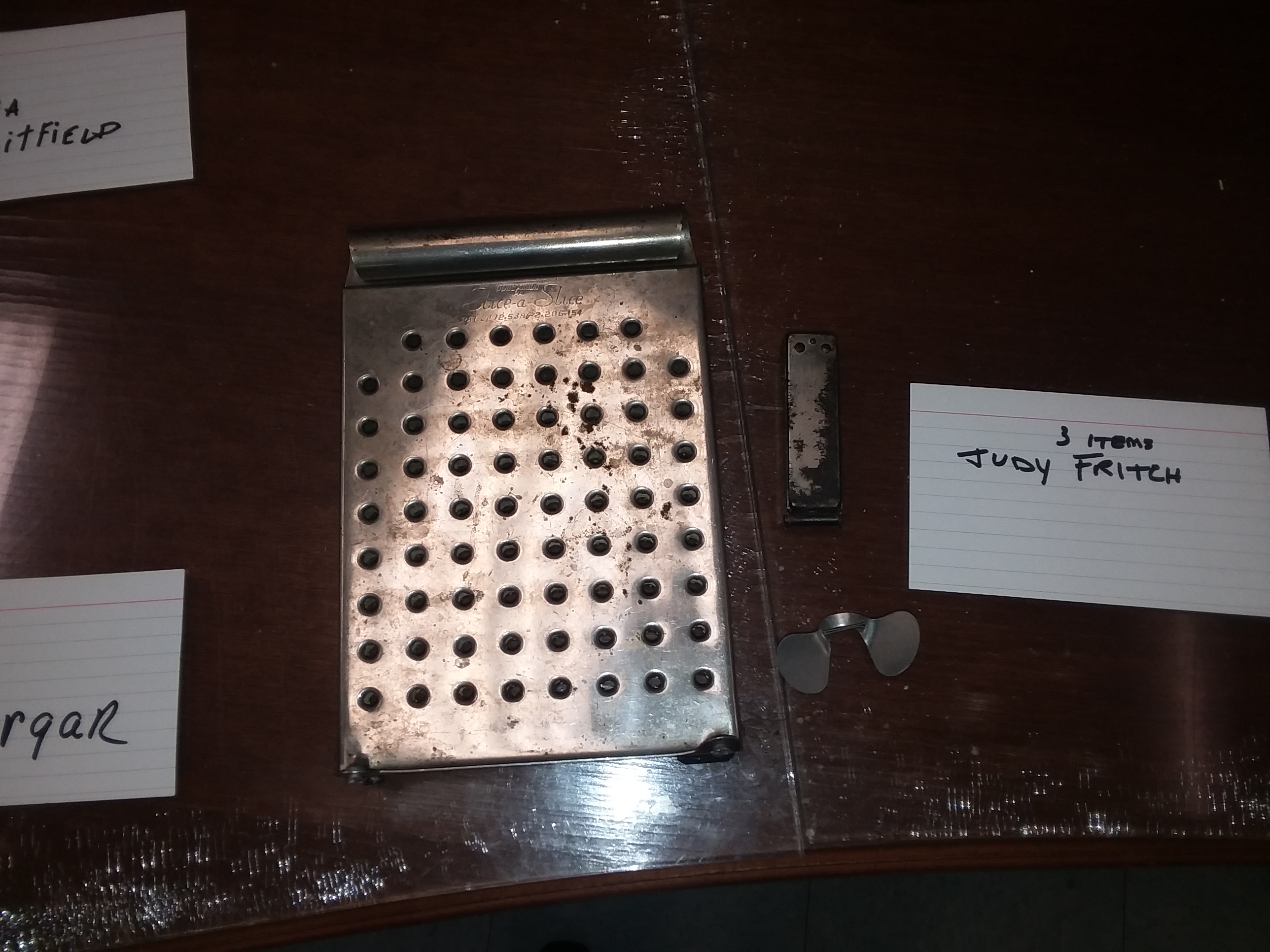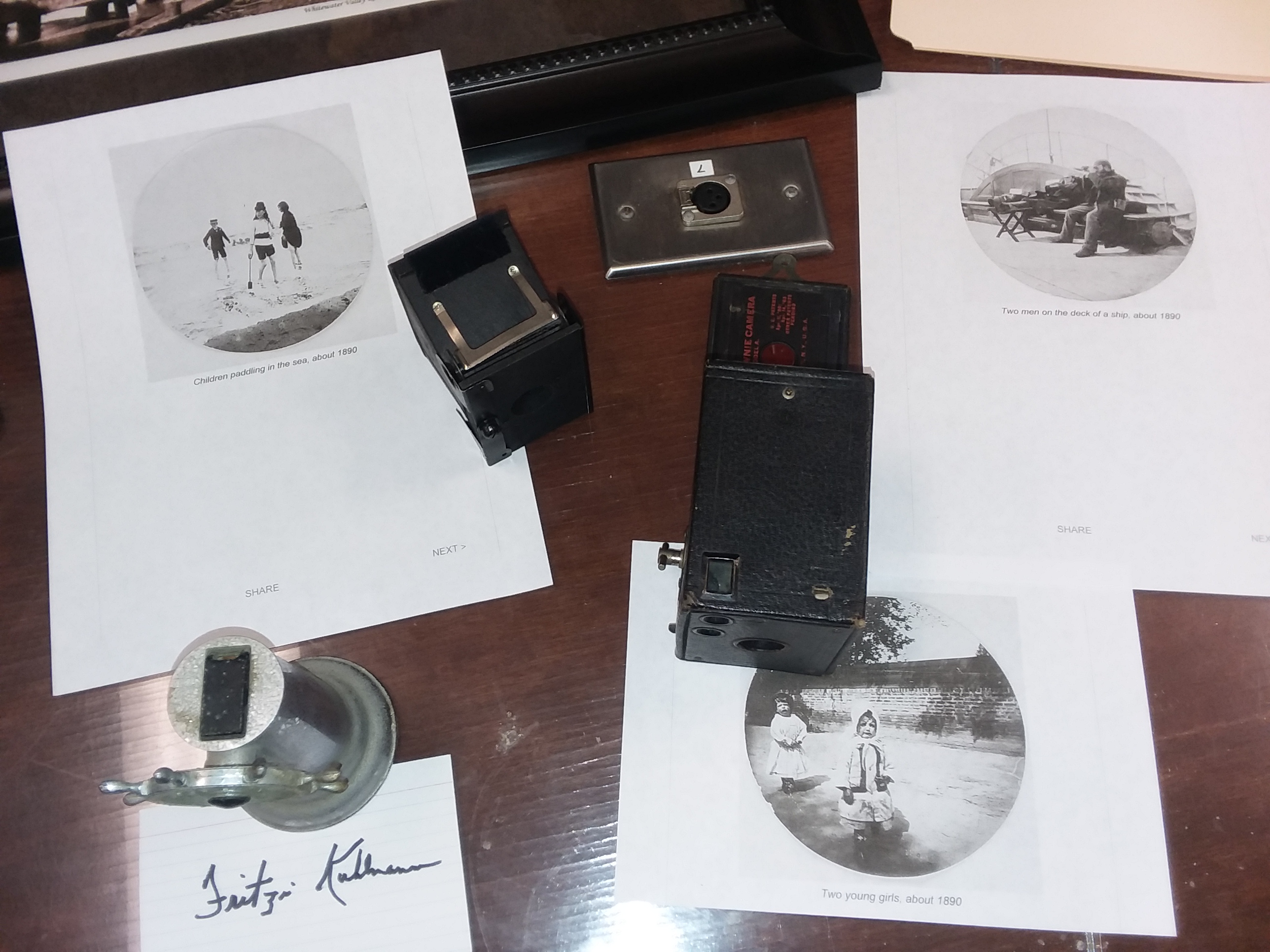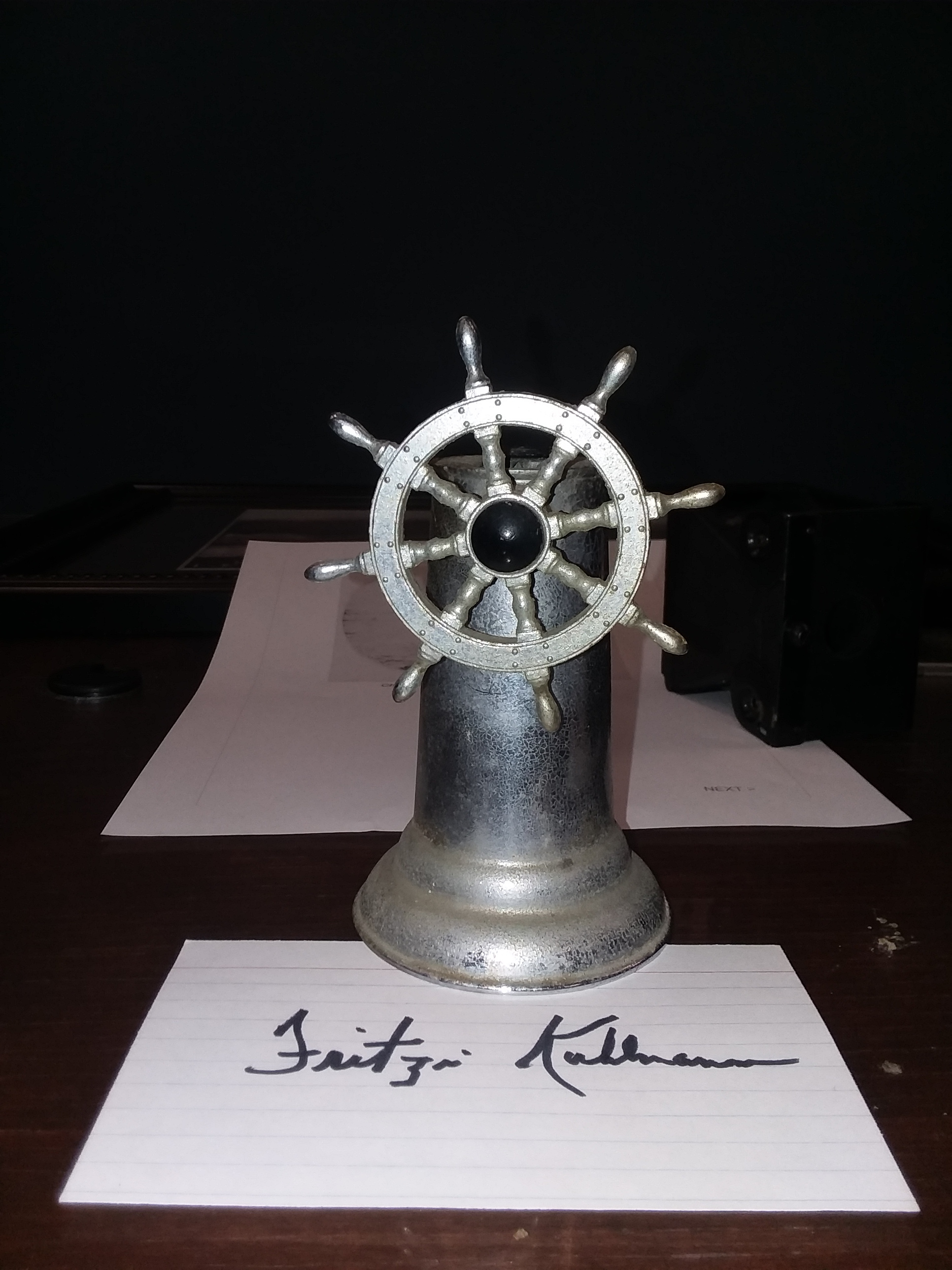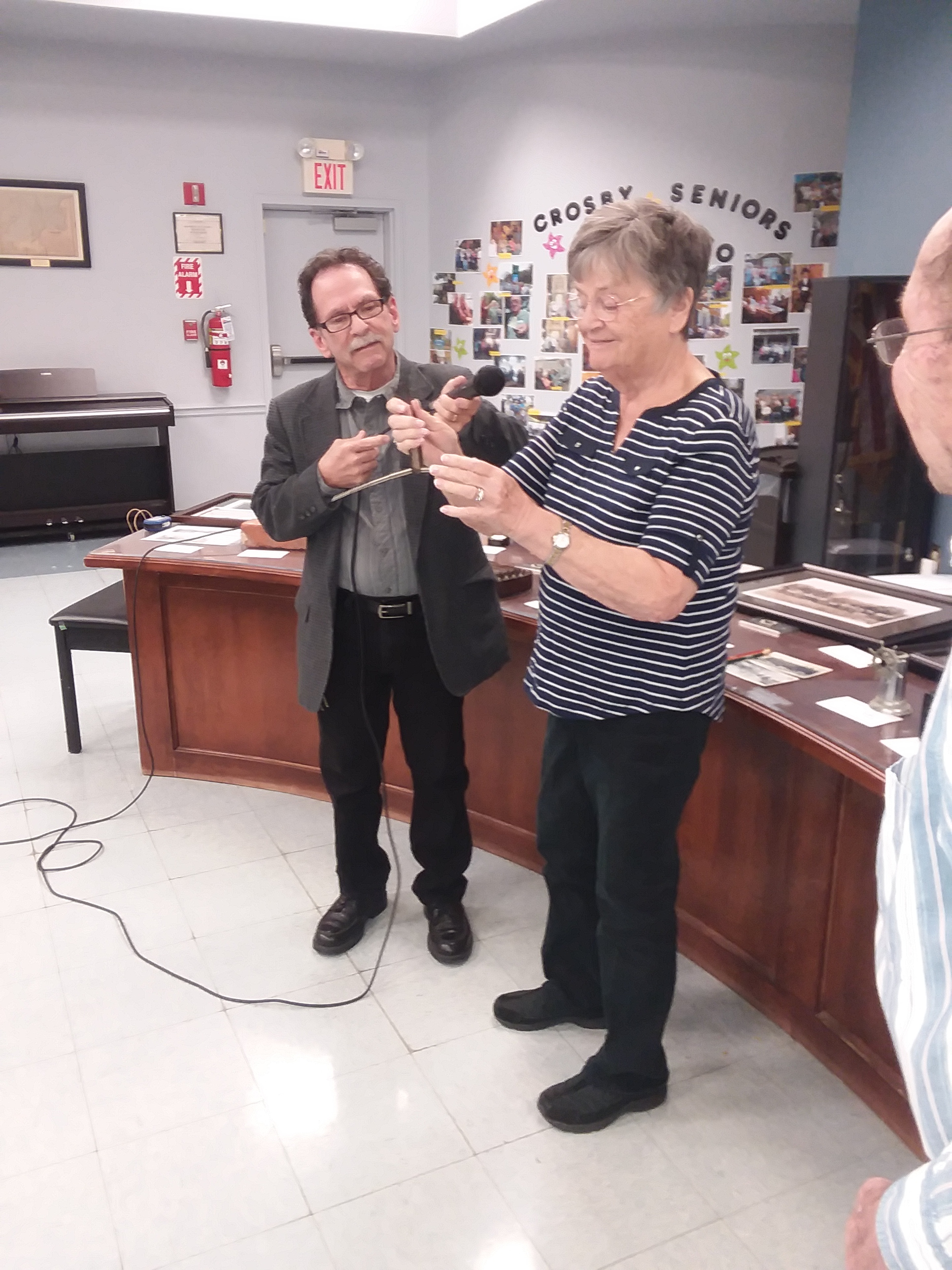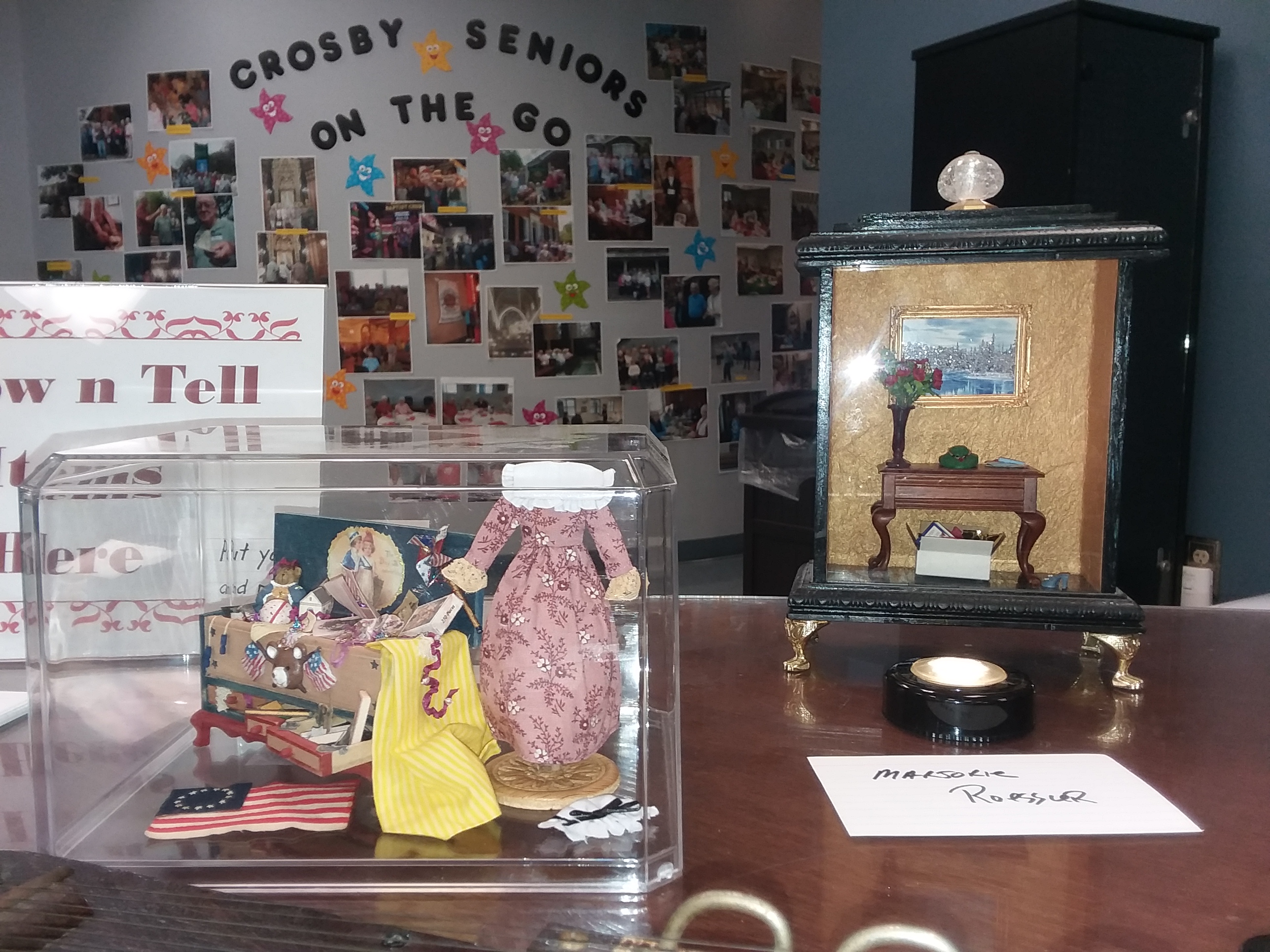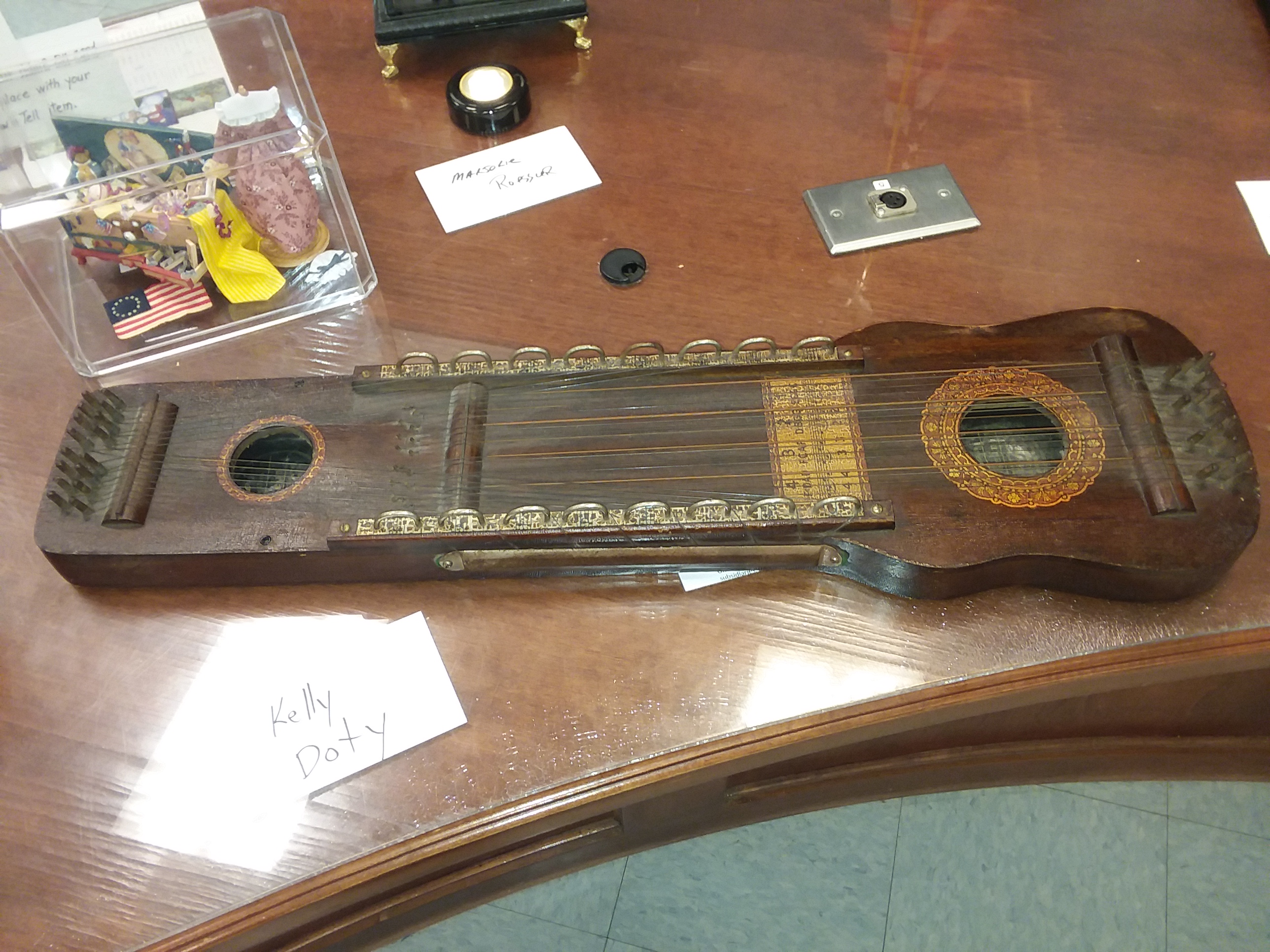 NEWSLETTERS: Our newsletter has a new look! It has been redesigned and in color starting with the 2018 April - June issue! Newsletters can be picked up by members at the meeting when published. Newsletters that are not picked up will be mailed.
2013 Jan-Mar
2014 Jan-Mar
2015 Jan-Mar
2016 Jan-Mar
2017 Jan-Mar
2018 Jan-Mar
2019 Jan-Mar
2013 Apr-Jun
2014 Apr-Jun
2015 Apr-Jun
2016 Apr-Jun
2017 Apr-Jun
2018 Apr-Jun
2013 Jul-Sep
2014 Jul-Sep
2015 Jul-Sep
2016 Jul-Sept
2017 Jul-Sept
2018 Jul-Sept
2013 Oct-Dec
2014 Oct-Dec
2015 Oct-Dec
2016 Oct-Dec
2017 Oct-Dec
2018 Oct-Dec